venue hire
Weddings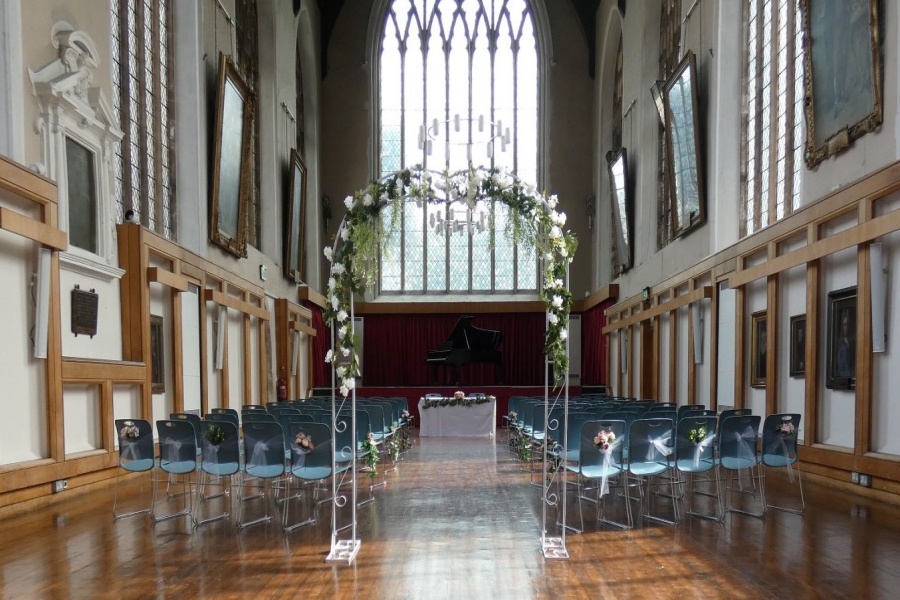 We do not have wedding packages because we want you to be able to celebrate your special day as you want. The Halls is now licensed for outside weddings - what does this mean for you? Instead of having to step inside for the legal bit - this can all happen outside in front of all your friends and family.
A ceremony booking is for three hours or four hours on a Saturday or Sunday, and includes the layout of chairs, table and if you want a red carpet. By working with you, you can create or decorate the space however you want* allowing you to add your own personal touches. The Crypt (with Becket's) will hold up to 50 people, Blackfriars is ideal for 50 to 200 people, and we recommend St Andrews if the guest list exceeds 200. The image above shows a wedding set up in Blackfriars.
*Due to Grade I listing status of The Halls we cannot fix, tack or use pins on any existing original stone work - please discuss with us any decoration requirements.