venue hire
Concerts & Performance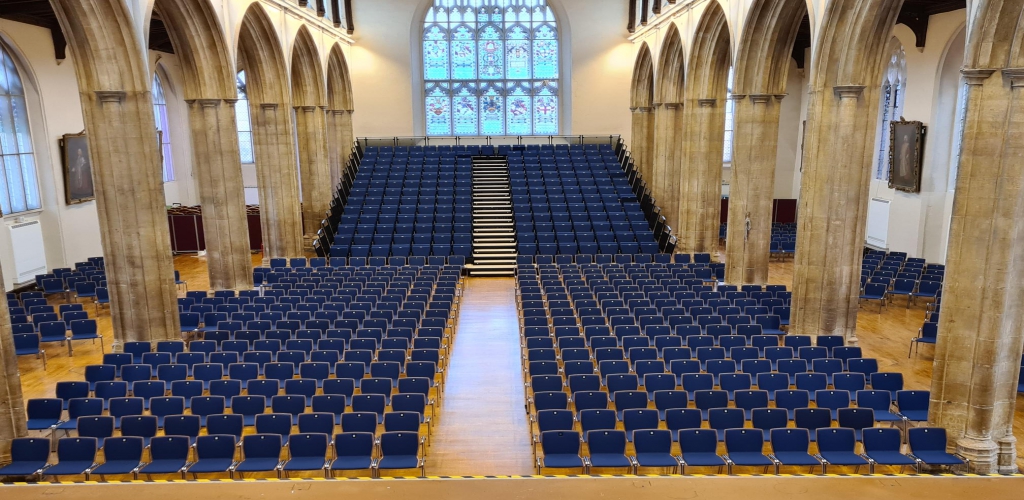 Concerts and Performance
St Andrews is a fabulous concert venue. It has featured strongly in the Norfolk & Norwich Festival calendar since 1824, has hosted orchestras from Britten Sinfonia to the London Philharmonic Orchestra, and is the main residence for Norwich Phil. St Andrews also boasts a regular array of performances by established jazz, brass, rock and pop acts.
The stage is fixed and can be extended out into the auditorium by 6ft extensions. It also has a retractable tiered gallery which can be used to hold a choir of 150, supporting an orchestra of 100 on stage.
Blackfriars can support functions in the main hall by acting either as a VIP reception to the main event, or as a green room for the visiting band, orchestra or support staff. Alternatively, for more intimate acoustic concerts such as piano recitals, Blackfriars can be used as a performance space in its own right.
The Halls' fully licensed bar can be opened pre-show, during the interval and post-show events
St Andrews
Set-up

maximum
number

optimum
numbers

Theatre style

(no extension​)

777
720
Theatre style (6ft extension) ​
727
680
People on stage
100
90
​People on tiers
177
150
People in choir
galleries (x2)
15
10